Three Inch Trading Card Album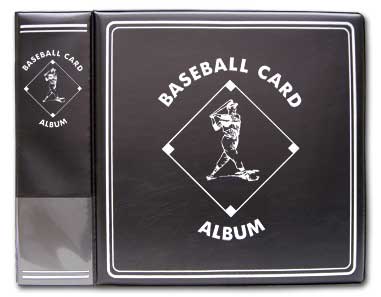 Volume Discounts
Each(s)
Each Price
1
$8.99
12
$5.89
Volume Discounts 12 or More
The BCW 3 Inch Albums are designed for durability; this binder will last for years. Five styles to choose from such as: Baseball Card Album, Football Card Album, Basketball Card Album Hockey Card Album, and Plain Album.
- Holds up to 90 Protective Pages
- Heavy Duty D Ring
- 3 Colors: Black - Blue - Red
- 5 Album Styles most popular Baseball
- Pages Sold Separately
- 1 Album(s) per Each
- View more
Album
information.
We Also Recommend These Fine Trading Card Pages...